MODERNISED TENNIS COURT TO HOST TENNIS TOUR 5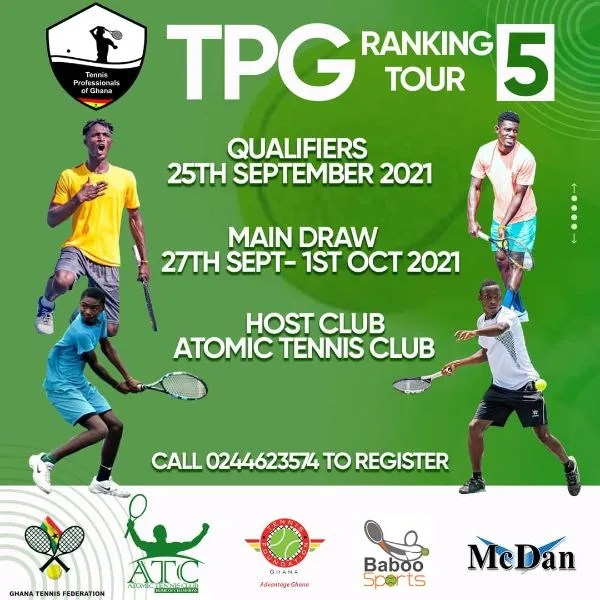 Refurbished Atomic tennis court will host the 5th edition of the 2021 Tennis tour from 25th September to 1st October, 2021.
Tennis Tour 5 is a bi-monthly tennis tournament organised by Tennis Professionals Ghana(TPG), a group of professional tennis players in Ghana under the auspices of Ghana Tennis Federation.
TPG Tour creates a platform for professional players in Ghana to be ranked and for the Ghana Tennis Federation to select players for the national teams for international competitions. The Tour also creates employment for Ghanaian umpires.
TPG Tour 5 is supported by Ghana Tennis Federation, Baboo Shop (Ghana's biggest tennis equipment shop), tennis foundation; TFG and McDan.
About Author